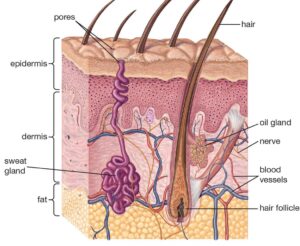 The adage "Beauty is only skin deep" may not be completely true. As they say, beauty is in the eye of the beholder, that is absolutely accurate when pet owners look at their furry darlings and find them totally beautiful! However, even in the most wonderful furry baby, (and for that matter in humans too), dull skin is a major indication of a more severe condition. Skin, the largest organ in surface and weight, has particularly important functions including protection from mechanical, physical, and chemical agents. It also regulates several aspects of the body physiology such as temperature and fluid balance. Lastly, skin contains an extensive network of nerve cells or receptors that detect and transmit changes in the environment including receptors for heat, cold, touch, and pain. So, while people are constantly reminded of how important it is to "take care of their skin" our pet companions sometimes can be neglected in that department.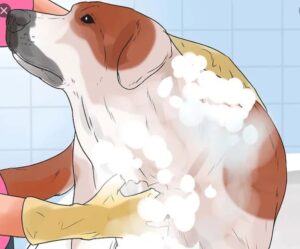 Healthy skin starts with good nutrition. A dog's/cat's skin and coat require vitamins, minerals, essential fatty acids, and other nutrients. A low-quality diet can leave their coat looking dry, cause dandruff and make the pet prone to skin infections. As with other health conditions, prevention is the best policy. Regularly brushing your furry babies prevents skin infections because it helps remove allergens and helps condition their skin. Start by petting your baby, next carefully inspect the skin taking notice of any lumps, bumps, cuts, scabs, or scaly skin. Regular bathing is also as important to maintain a healthy coat. If you are like most of us and tend to delay your furry baby's bath because it is a struggle, make a habit of taking your doggy/kitty to a professional groomer. However, if you are a DIY-kind of person make sure that you use best quality dog/cat shampoos, conditioners and brushes specifically made for your pet's breed and coat type.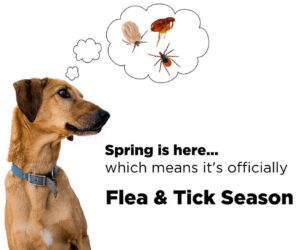 Pet skin can also be affected by seasonal changes. In winter, pets are prone to dry skin and in summer hot spots and flea infestation/allergy are a big problem. Skin conditions present with obvious symptoms such as: itching, redness, irritation, dry, flaky skin, bald patches and swelling. Fleas, as well as ticks and other ectoparasites, can cause significant blood loss or anemia if left untreated. Thanks to advances in research in veterinary medicine, there are plenty of products to help prevent, control, and treat flea and tick infestations.
Other skin conditions that can affect your furry companion:
Pets can be allergic to several things in their environment, from food to shampoo to grass and weeds, to pollens, molds, and house dust

Picture of ringworm in a nose from a dog

Yeast and fungal infections. For example, ringworm causes hair loss, scaling, and inflamed skin. Yeast often affects the ears, paws, and folds. Ringworm is contagious so avoid direct contact with the affected skin and wash your hands thoroughly.

Abrasions and cuts. These can become a major problem if not treated.

Picture of a hot spot in a dog

Hot spots. These are caused by excessive licking, biting, or scratching one part of their body. Hot spots can have a foul odor as well as a discharge.

Lick granulomas. Are chronic self-inflicted sores caused by excessively licking an area of skin. These can be related to allergies, or a result of parasites, tumors, or other infectious causes. Anxiety resulting from separation, boredom, lack of socialization, and stress can also cause this disorder.
Other conditions including bacterial infections and cancer.
Skin conditions can be frustrating for you and painful for your pet. If you are faced or suspect your furry friend is affected by any of the above, consult your veterinarian immediately.
When dealing with skin, remember that with preventative care and quick effective measures, you can ensure your best friend always stays comfortable in his own beautiful skin.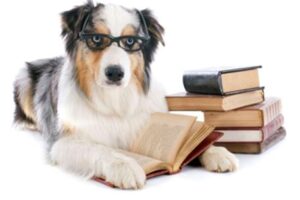 Dr. APG