As we discussed in part 1 of this blog, the main medical concern of obesity relates to the many disease associations that accompany this condition. Obesity prevention in pets is very important because excessive fat accumulation in the body can lead to serious health consequences. There is a need to increase awareness of companion animal obesity as a severe medical concern within pet parents and the veterinary profession.
In the past, adipose tissue (fat) was considered an inert tissue; however, now we know that fat is an active producer of hormones, such as leptin and resistin, and many inflammatory cytokines that can harm different organs including, but not limited to pancreas and heart.
To control and reduce our four-legged companion's body weight, pet parents must approach their pet obesity in a multimodal manner. The main therapeutic options for obesity in companion animals include dietary management and increased physical activity. A weight-loss program is a team effort and getting everyone in the family to understand its importance is critical in producing successful results.
There are several steps that you can take to assist your pet's weight loss program. The following list includes a plan to help your furry friend shed some pounds. Remember there is no one-size-fits-all approach to pet weight loss. And as with humans, a weight loss plan should be tailored to each pet and owner.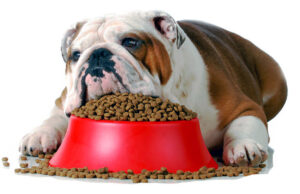 Your pet' weight loss plan should be a team effort. Involve every member of the family and explain the risks of obesity in your four-legged family member
Start by consistently measure feeding amounts. Even if your feeding the right amount for your pet, if he/she is overweight or obese, you may need to reduce his/her daily portion. Also, if you provide treats, these should be accounted in the daily ration. Total calorie intake is a good way of determining how much you should feed your pet. That way, regardless of the type, brand, or formulation of food you feed, you can determine how much to feed. Healthy nutrition is about feeding your pet proper nutrients, not ingredients
Develop a regular exercise plan for your furry baby based on his/her breed, age, gender, and current physical abilities. Walking, swimming, agility, chase, ball retrieving, and remote-controlled toys are good alternatives. The general recommendation is that dogs need at least 30-minutes of physical activity a day and cats should strive for three 5-minute intense play periods. If you are unable to maintain this routine, consider hiring a pet walking service or taking your furry baby to a pet day care so he/she can interact with other pets
So how much weight should your pet loss in a period? It is usually better to set a monthly weight loss goal. In general terms, a dog can safely lose 1 to 3-percent of its body weight and cats 0.5 to 2-percent per month. Many dogs can lose 3 to 5-percent and most cats should aim for about a half-pound per month.
A word of caution: Be patient! Losing weight is not easy or fast for pets, especially cats. If you put your pet on a "crash diet," they can develop serious medical conditions, including a life-threatening form of liver failure that can occur in less than 72 hours.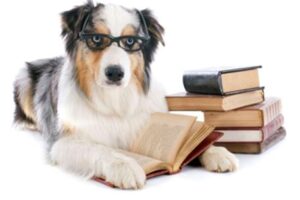 If you think that your furry baby is obese, a visit to your veterinarian maybe needed to perform a complete nutritional assessment. As with any weight loss plan, it is important to have a healthy weight target that eventually will lead to improved quality of life, mobility, activity, and comfort. The result might not be immediate but hang in there your pet will thank you and both of you will benefit with many healthy years of happy companionship