Family portraits and holiday events are extremely important!!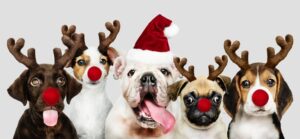 Celebrate those unforgettable moments with a professional photograph or a personalized picture.
Whether you want a quick picture or a professional photographer, Dog Lovers has both options for you. We offer professional family and holiday portraits by Laura Allen and pictures with Santa Paws every year in December
Saturday, October 15, 2022 by Laura Allen Portraits.
To reserve your spot call (727) 937-1705