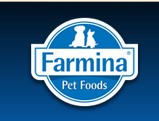 Why FARMINA? 
The perfect union between nature and science.
Farmina has several food lines designed for a carnivores nutritional needs:
The revolutionary line of clinical Veterinarian Food
Farmina Vet Life
N&D Grain-Free (without cereals) and Low Ancestral Grain (with only ancestral grains- spelt and oats)
In conclusion, Farmina is a great feeding option for your darling furry friends.
Come to Dog Lovers  and learn more about the benefits of feeding Farmina